On the 4Xe day, Jeep formally unveiled its upcoming small electric SUV. This new SUV, which will be known as the Jeep Avenger, will go on sale alongside three other upcoming electric vehicles by the year 2025. It is currently the smallest electric SUV in the brand's lineup. In the first half of 2023, the new Jeep SUV will make its debut in European markets.
The new Jeep Avenger electric SUV will be on display by Jeep at the 2022 Paris Motor Show, which will take place from October 17 through October 23 at the Paris Expo Porte de Versailles. The American automaker has not yet revealed how it intends to import this new SUV into India.
Jeep Avenger Electric Powertrain And Range
According to what we currently know, the new Jeep Avenger SUV will be available with both electric and hybrid powertrain options. FWD and 4WD motor options will be available for the SUV's electric version. The four motor, 4WD setup, on the other hand, boasts maximum power figures of close to 400 bhp, while the dual motor setup produces a maximum power output of close to 200 bhp.
On a single charge, the claimed range is predicted to be in the 400–420 km range. On the other hand, the hybrid powertrain is most likely to use a 1.2L or 1.5L petrol engine; the brand hasn't yet provided any additional information on this.
Also Read: 2023 Mercedes GLC Coupe Makes Spied Shows Swoopy Roofline
The Jeep Avenger will have a recognisable design with split headlamps, a signature grille with a 'e' logo, and thin LED daytime running lamps placed directly below the bonnet line. Strong wheel arches dominate the side profile, and the car's clean body line will help it stand out more on the road.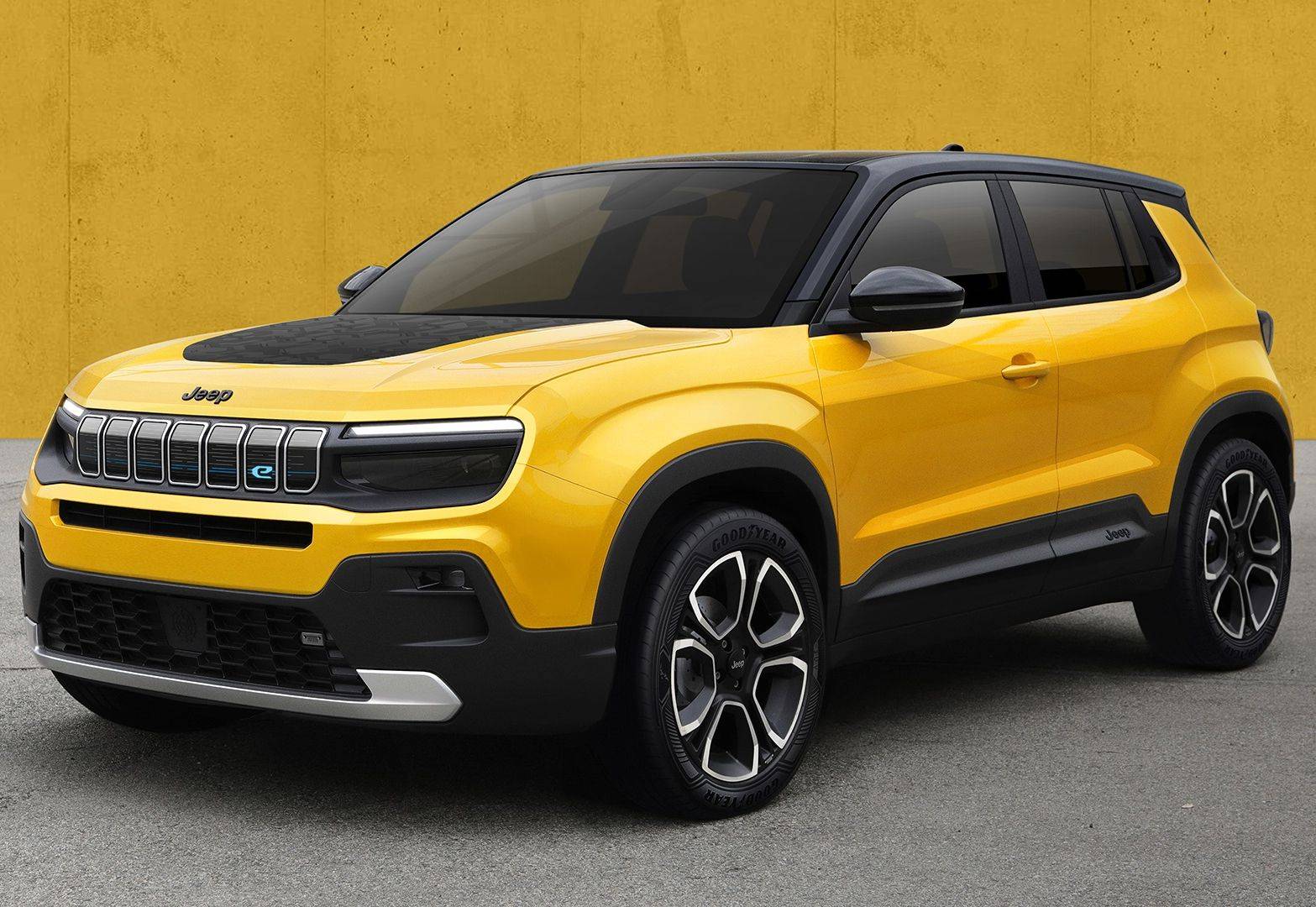 Jeep Avenger Electric Interior
The interior does feature a very upscale dashboard design with a stand-alone touchscreen infotainment system mounted above the main air vents. Other features include a sunroof, a digital instrument console, automatic climate control, and more. There are still some unknowns, including pricing information.
Also Read: Ford Fusion Active Spied Testing in China, Launch in 2023
2023 Kia EV9 Electric SUV Spied