Here are four features that the Scorpio-N will get from the global pickup concept
Mahindra has launched a new car every August 15 for the previous three years, and this time it's a worldwide pickup truck idea known as the worldwide Pik Up in Mahindra vernacular. It will be based on the Scorpio N SUV and will be on sale in 2026. Here are four pickup-specific characteristics that we could see in the SUV.
Mahindra Scorpio-N Global Pickup Concept Features
Mahindra has stated that it is working on ADAS for its whole product line. The XUV700 already has Level 2 ADAS, including adaptive cruise control, high beam assist, traffic sign recognition, automated emergency braking, and driver drowsiness. This list may include some type of autonomous driving by the time the Scorpio N arrives.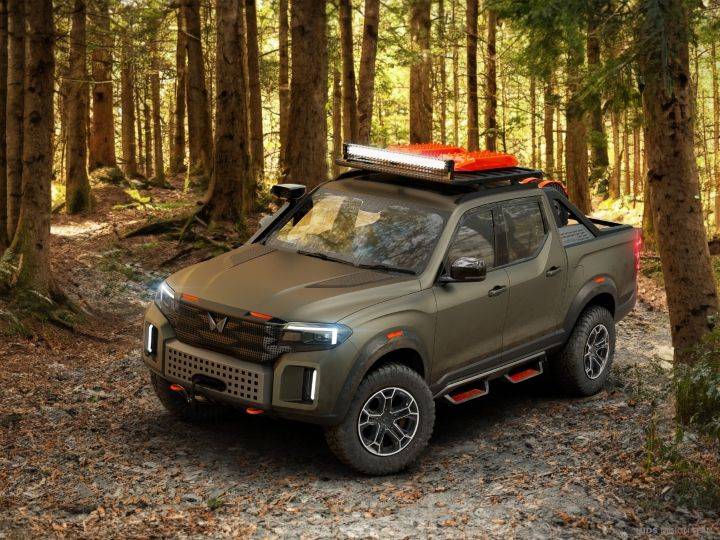 Given that they are the same car beneath, semi-automatic parking is expected to make parallel parking easier for this five-meter-plus giant and will therefore find its way to the Scorpio N as well. We anticipate that, as connection improves, this capability will be linked to parking applications that discover free spots, pay fees, and assist you in determining whether your car will fit in a desirable parking area.
Given that the preceding two capabilities rely heavily on fast internet, Mahindra has stated that the Global Pik Up would have 5G connection. This link will also help a new generation of connected automobile technologies, delivering more detailed insights and driving support.
Mahindra Scorpio-N Global Pickup Concept Audio
Mahindra announced cooperation with Harman Kardon during the worldwide event, and the Pik Up would include a 16-speaker sound system, Dolby Atmos, and vehicle noise cancellation. The business has also collaborated with AR Rahman to create sounds for their EV lineup. We anticipate him contributing ideas for these cars as well.
Also Read: Honda Elevate India Launch Scheduled On 4 September