Manish Malhotra revealed his swanky new Range Rover on social media. Manish is arguably the country's most prominent fashion designer. He is well-known for designing gowns for all of Bollywood's biggest stars. In addition to displaying them in fashion shows, he also creates custom gowns for popular actresses' weddings. His most recent Instagram post shows off a brand new Range Rover that he purchased on Dussehra.
The photos were posted on his Facebook page. He's leaning against a white Range Rover. In another shot, he is sitting inside the high-end SUV. Because he is a well-known figure in the country, many Bollywood celebrities congratulated him on his new car. Range Rover is a popular vehicle among many celebrities in the country. This includes people from Bollywood, cricket, politics, and other fields. The Range Rover has an opulent interior and excellent off-road capabilities.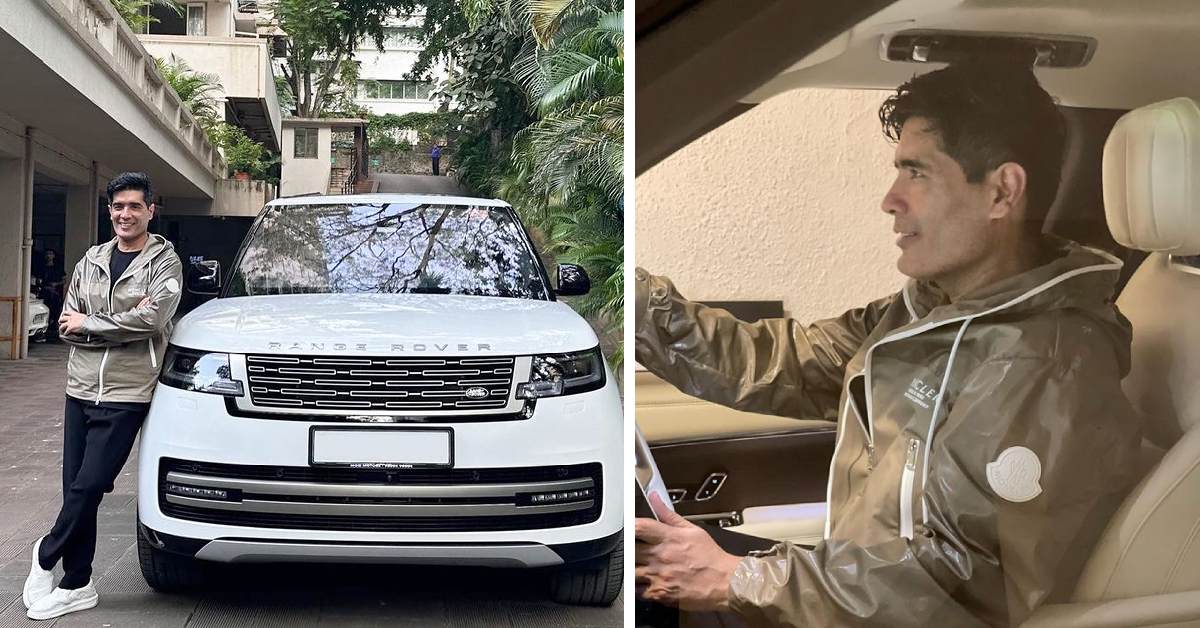 Also Read: Bhushan Kumar's Wife Divya Khosla Spotted With Maybach S560
The Range Rover SUV is available in 3.0-liter petrol, 3.0-liter diesel, 4.4-liter petrol and plug-in hybrid vehicle (PHEV) variants. The Range Rover can also be had in the Long Wheelbase configuration. All models come with an automatic transmission as standard. The most powerful variant has maximum power and torque output of 523 hp and 750 Nm. There is also a lot of off-roading equipment available.
Prices start at Rs 2.38 crore and go all the way up to Rs 4.17 crore, ex-showroom. The cabin is outfitted with all of the latest amenities and connectivity features. Despite being a large SUV, the powerful engines allow for quick acceleration. An SUV of this caliber is ideal for someone of Manish Malhotra's stature. What are your thoughts on this ultra-luxurious SUV?
Also Read: Sanjay Dutt Buys Mercedes-Maybach Worth Rs. 3 Crore
Bollywood Celebrities With Their New Cars