A Tata CNG bus caught fire in the middle of the road, as captured in a YouTube Short. The bus belonged to the DTC fleet and was traveling between Anand Vihar ISBT and Mehrauli in Delhi. The bus was carrying a large number of people because it was a busy route due to the ISBT stop. The incident occurred around 2:20 p.m., which is not a busy period. The images depict the ferocity with which the flames erupt from the red CNG bus. Tata Motors has also issued an official comment on the subject. Let's take a closer look at the specifics.
When smoke began to billow from the engine, the bus was carrying approximately 20 passengers. The bus came to a complete halt, and the occupants were rescued to safety. The entire bus is covered in thick black smoke and soaring flames within minutes. Attempts to extinguish the fire with a fire extinguisher failed miserably. The flames were only put out after a team of firefighters arrived on the site. That occurred about 3:40 p.m., indicating that the fire took over an hour to put out. The main concern is for everyone's safety, which has been corroborated by reports, despite the fact that three businesses selling air coolers have been damaged.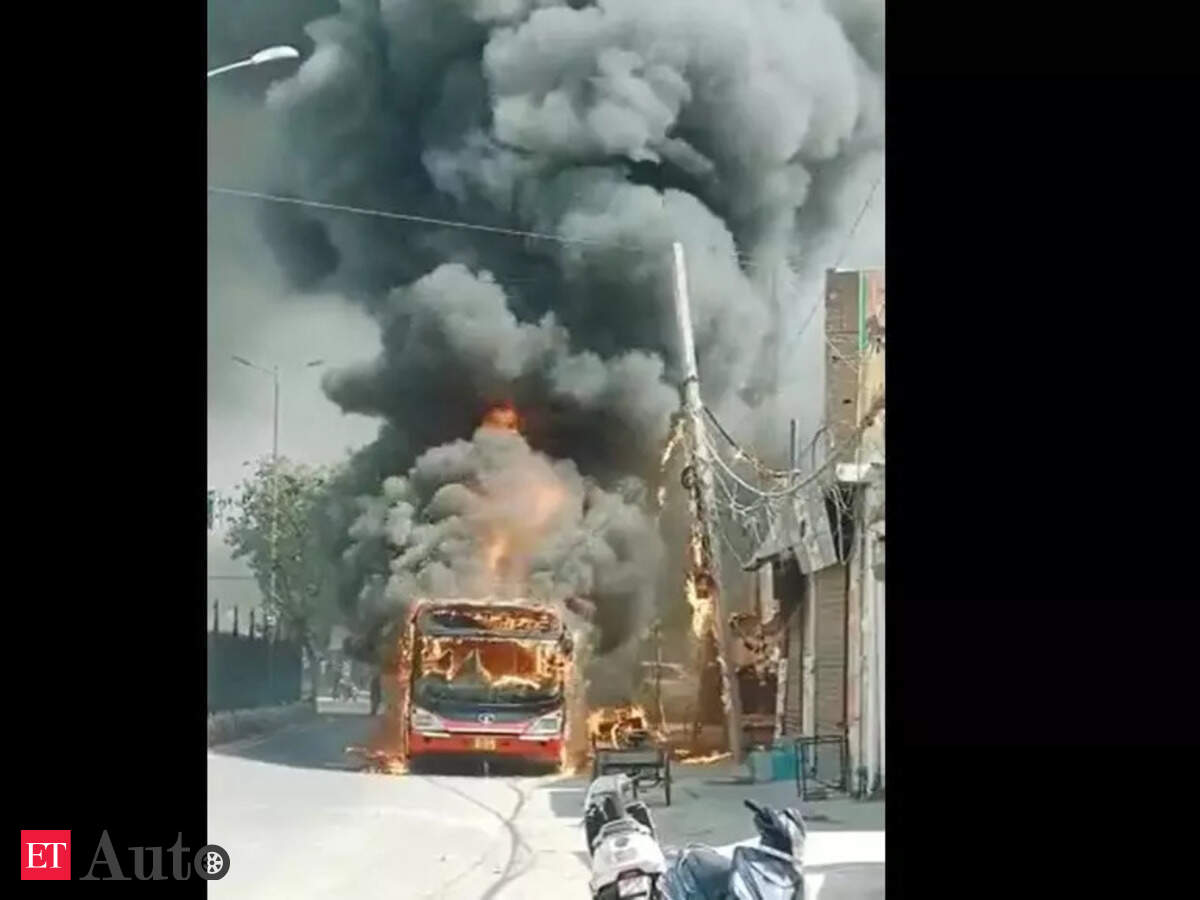 Tata Motors Statement
"An unfortunate fire incident occurred in one of the CNG buses in New Delhi," Tata Motors said in an official statement, offering support in the inquiry. There were no serious injuries, thankfully. While we are unable to comment on specifics due to the ongoing investigation, we will provide the authorities with our full cooperation in determining the cause. Tata Motors is dedicated to providing safe and high-quality public transportation vehicles."
We don't expect anything less from the Indian brand, which has always worked hard to assure road safety and vehicle safety. This can also be evident in the products they produce for the passenger car market. Tata automobiles have a good safety rating across the board, and people have benefited greatly from their superb build quality.
Read More: Ola S1 Electric Scooter Catches Fire In Pune
Tata Curvv Electric SUV Concept Revealed in India