Anyone familiar with Bollywood knows who Malaika Arora is, and she was recently seen posing in her Mercedes E-Class. Even though the video only shows a portion of the vehicle, the back end appears to be an E-Class. Malaika has played a variety of roles throughout her career, including judge on reality TV shows, dancer, and actor. In every one of these, she has been successful. She can be seen posing for the paparazzi in her posh car in this most recent video clip.
The video clip was posted to YouTube as a short. She can be seen in the vehicle's backseat. She does not exit the vehicle, instead posing for photographs inside the back seat. She appears to be at the airport. She might need to pose in front of the expensive car for a commercial. But the actor seems comfortable using the Mercedes as a prop. The Mercedes alloy wheels with the Tri-Arrow logo are clearly visible from the scant view we have. This seems to be the E-Class, in our opinion. If Malaika Arora drives a Merc, it would not be strange in the least.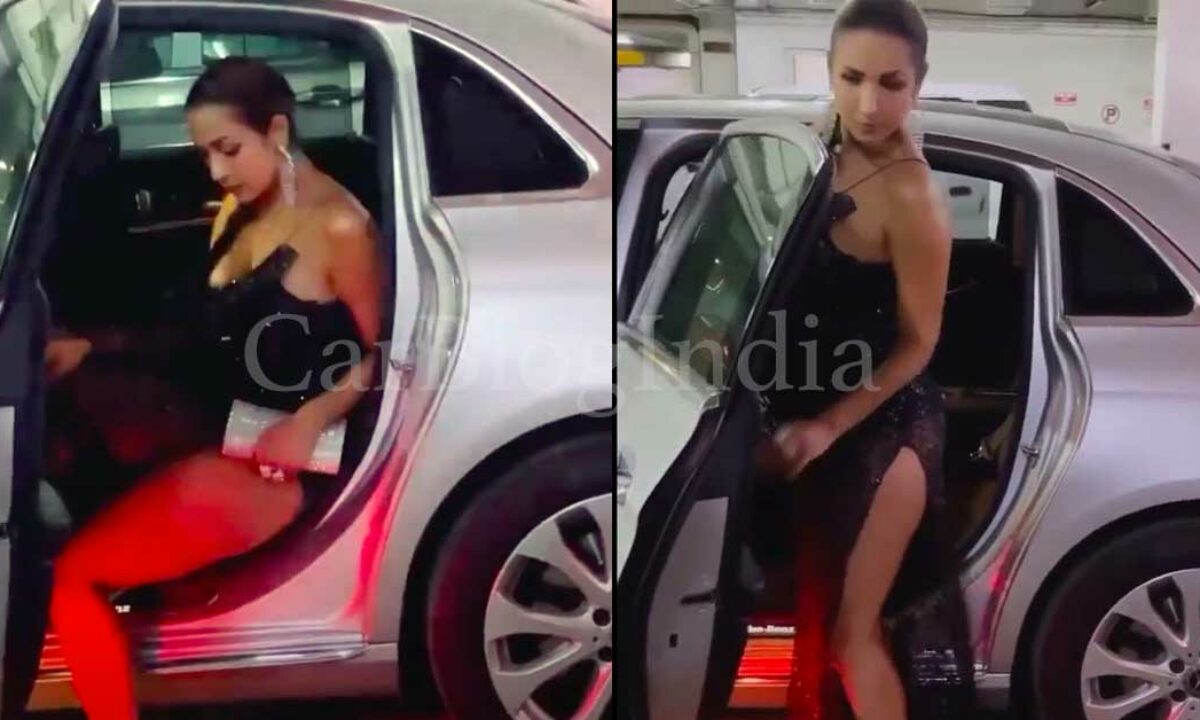 Read More: Malaika Arora Car Collection | Hot Cars Of Malaika Arora | Malaika Arora Cars
There are numerous available powertrains for the Mercedes E-Class. This includes a 2.0-liter 4-cylinder gasoline engine with 194 horsepower and 320 pound-feet of torque, a 2.0-liter 4-cylinder diesel engine with 192 horsepower and 400 pound-feet of torque, and a 3.0-liter 6-cylinder engine from the AMG line with 282 horsepower and 600 Nm of peak torque, respectively. A 9-speed G-TRONIC automatic transmission is standard equipment with each of these engines. Prices start at Rs 65 lakh and go up from there.
Many famous people from Bollywood are E-Class owners. The most well-known model from the nation's top luxury automaker is this one. What do you think about Malaika Arora owning an E-Class Mercedes? Post your thoughts in the comments section.
Also Read: Celebrities First Cars | Indian Stars And Their First Cars
Car Collection Of Arjun Kapoor | Arjun Kapoor Cars