Rapper ASAP Rocky Luxary Car Collection
Rapper ASAP Rocky Car Collection – Ferrari 488 GTB, Lamborghini Gallardo, Lexus LX, BMW 5-Series, etc.
Rakim Athelaston Mayers, known professionally as ASAP Rocky, is an American rapper from Manhattan. He is a member of the hip hop collective A$AP Mob, from which he adopted his moniker. In August 2011, Rocky's single "Peso" was leaked online and within weeks received radio airplay. 
| Rapper ASAP Rocky Car Collection | Price (USD) |
| --- | --- |
| Ferrari 488 GTB | $270,000 |
| Lamborghini Gallardo | $200,000 |
| Lexus LX | $80,000 |
| BMW 5-Series | $60,000 |
ASAP Rocky Car Collection Net Worth
As of 2021, Asap Rocky net worth is $7.5 million. His net worth figures have been as a result of his music sale and concert tours among his other profession.
1. Ferrari 488 GTB
Ferrari 488 GTB it's definitely one of the most sought-after Ferrari is on the market and our pal rocky has got one in his garage car is powered by 3.9 litre twin-turbocharged V8 engine smaller in displacement but generating a higher power output than the 458's naturally aspirated. The price is it's about $270,000.
2. Lamborghini Gallardo
Many celebrities have paid two own this monstrosity of mechanical design design and rocky is no different the car went into production in 2003 and latest model is a 2014, yet despite that car will soon be five years old it's still a top seller. The price goes about $200,300.
3. Lexus LX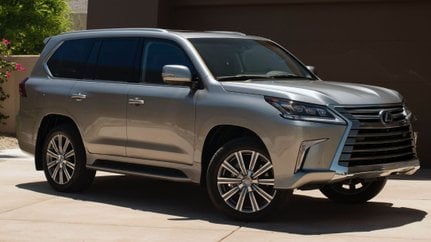 Lexus is for years the Lexus was viewed as your parents vehicle so many of the model are pretty well blah, if you you ask us and we certainly wouldn't envision a rapper favouring the car of all people but rocky seems to rather like the the lexus as out of all the cars in his collection. He is seen riding the model has a price tag of $80,000.
4. BMW 5-Series
Some say take it or leave it there are infact many of us that would leave it but BMW certainly has its fair share of fans and consumers our buddy ASAP Rocky included the BMW 5-Series.