According to appearances, Amitabh Bachchan's family is a Mercedes fan. As one of the most powerful families in B-Town, it's worth checking out their swanky car collection. Without further ado, let us take a look at the Bachchan family's multi-crore Mercedes car collection.
Mercedes Car Collection of Bachchan Family
Shweta Bachchan 
Shweta Bachchan, Amitabh Bachchan's daughter and a well-known columnist, is frequently seen in her Mercedes E220d. The 220d is powered by a 2.0-litre 4-cylinder diesel engine with 192 hp and 400 Nm of torque. It comes with a 9-speed G-TRONIC automatic transmission and prices start at Rs 71 lakh ex-showroom.
Aishwarya Rai Bachchan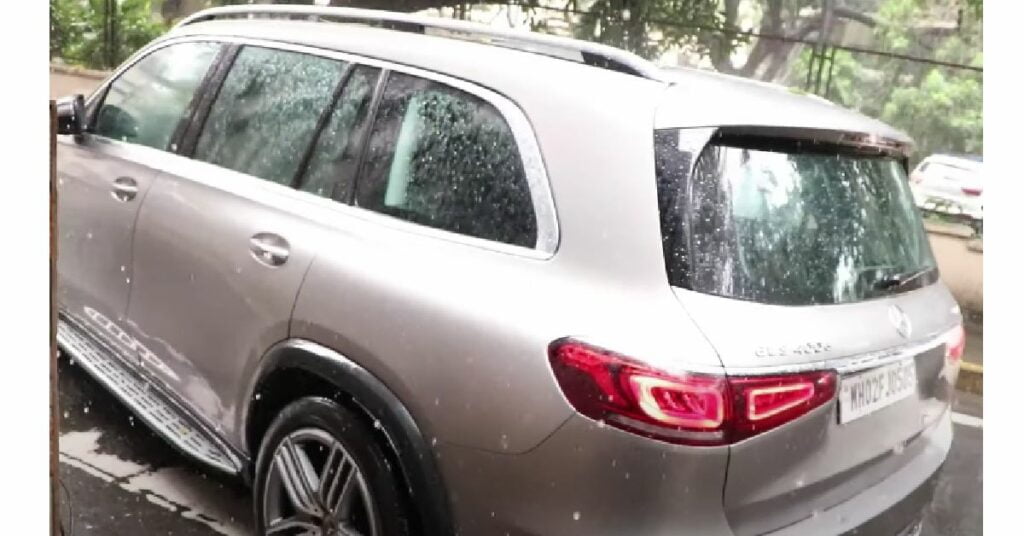 Next on our list of the Bachchan Family's Multi-Crore Mercedes Car Collection is a pricey SUV owned by Miss World Aishwarya Rai Bachchan. She is a successful actress who travels in her Mercedes Benz GLS 400d. It is powered by a 3.0-liter 6-cylinder diesel engine that produces 330 hp and a massive 700 Nm of peak power and torque. It is mated to a 9G-TRONIC automatic transmission and has a 6.3-second acceleration time (0-100 km/h). Prices begin at Rs 1.16 crore ex-showroom.
Jaya Bachchan
Jaya Bachchan is an actress and Amitabh Bachchan's wife. She drives a Mercedes S350d with a 3.0-liter 6-cylinder diesel engine that produces 286 hp and 600 Nm of peak power and torque. The acceleration from 0 to 100 km/h takes only 6.4 seconds, and the top speed is limited to 250 km/h. Prices begin at a whopping Rs 1. (johnnydelmonicos.com) 60 crore, ex-showroom.
Also Read: Brahmastra Star Cast Car Collection
Abhishek Bachchan
Abhishek Bachchan is the next name on this list of the Bachchan family's car collection. He is a well-known actor who also owns a few sports teams. He drives a Lexus LX570 with a 5.7-liter petrol engine that produces 367 hp and 530 Nm of peak power and torque. It is mated to an 8-speed torque converter automatic transmission. It costs a whopping Rs 2.70 crore ex-showroom. However, his preferred mode of transportation is a W221 Mercedes-Benz S-Class, which is also used by his wife, actress Aishwarya Rai Bachchan. The W221 version of the S-Class is no longer manufactured.
Amitabh Bachchan
Brahmastra also features arguably the biggest actor in Indian cinema, rounding out the stellar cast. Among his numerous luxury vehicles, he is most frequently seen in his Range Rover Autobiography, one of the most exotic and comfortable SUVs in the world, with prices in our market exceeding Rs 3.50 crore. It has a 4.4-litre engine with 523 hp and 750 Nm of peak power and torque. Despite weighing more than 2.5 tonnes, the 0-100 km/h sprint takes only 4.6 seconds. However, if you look at the Merc he drives, you'll be amazed at how practical it is. The Big B drives a V-Class LWB, which costs around Rs 70 lakh. It receives numerous luxury features and is powered by 2 liter diesel engine. 
Also Read: Celebrities Who Own Lamborghini Urus  
Shanaya Kapoor Car Collection | Shanaya Kapoor Cars, Net Worth, Age, Hot, Instagram