American Rapper and Youtuber DDG Car Collection and Net Worth
DDG Car Collection includes cars like Rolls Royce Wraith, BMW I8, Mercedes AMG G63, and Lamborghini Urus the car collection costs $900,000.
Darryl Dwayne Granberry Jr. known professionally as DDG and PontiacMadeDDG, is an American rapper, singer/songwriter, and former YouTuber. He started making videos in 2015 when he was enrolled at Central Michigan University and later dropped out. In 2018, he signed to Epic Records, and later in 2020, he founded his own record label, Zooted Ent.
After graduating from high school, Darryl enrolled at Central Michigan University, where he later dropped out for what he says was making $30,000 per month being a Youtube. He has 3 channel which collectively has 9.5 million subscribers and 1.2 billion views combined.
DDG Net Worth 2021
DDG's main earning source is youtube and he has previously said that he earns $30,000 from youtube per month. In 2021, his net worth is more than $4.5 million.
| DDG Cars | Price(In USD) |
| --- | --- |
| Rolls Royce Wraith | $350000 |
| BMW I8 | $150,000 |
| Lamborghini Urus | $250,000 |
| Mercedes AMG G63 | $150,000 |
1. Rolls Royce Wraith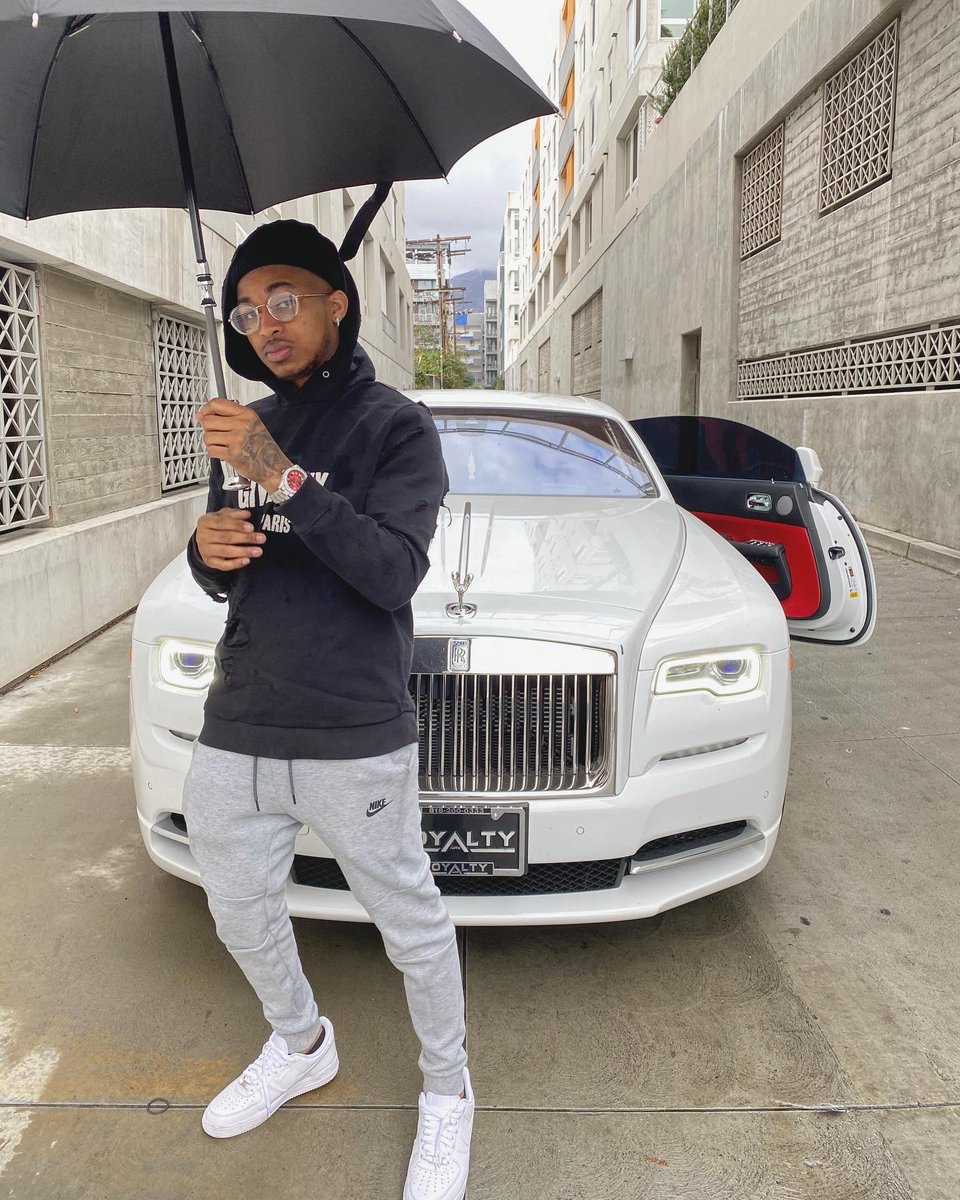 He bought this car in all black and later customized it in whole white. He has paid $350000 for this one. The Wraith is the coupe model from Roll Royce which has 632Bhp of horsepower. Wraith comes with a 6.6 L V12 engine.
2. BMW I8
He bought this car in black with blue accents and the car has 374 horsepower. The BMW i8 cost him around $150,000. This is a hybrid car from a German performance car manufacturer.
3. Lamborghini Urus
The Lamborghini Urus which is also one of the most expensive SUVs in the world also sits in his collection. This car costs $250,000 for the model he owns in black. The car is also the faster SUV in the world with 0-100kmph in 3.1 sec with its 641BHp engine.
4. Mercedes AMG G63
DDG has a 2017 model of Mercedes AMG G63 in black and this model costs around $150,000. The Engine on the car is a Handcrafted AMG 4.0L V8 Biturbo which generates max power of 577 hp @ 6,000 rpm and max Torque of 627 lb-ft @ 2,500-3,500 rpm.