Ty Dolla Sign Cars, Lifestyle, Net Worth and Income
Ty Dolla Sign Car Collection has amazing cars like Lamborghini Urus, Porsche 911 Turbo S, Lamborghini Aventador S, 64 Impala, and 67 Mustang GT 500.
Tyrone William Griffin Jr. is also known by his stage name Ty Dolla Sign (stylized as Ty Dolla $ign or Ty$), is an American singer, songwriter, multi-instrumentalist, record producer, and rapper. The Rapper started getting recognization in 2010 for his feature on American rapper YG's single "Toot It and Boot It". Which the singer had co-written and produced for Def Jam Recordings.
In the summer of 2013, he signed a record deal with American rapper Wiz Khalifa's Taylor Gang Records. In November 2015, he released his debut studio album, Free TC, which peaked at number 14 on the Billboard 200. Some famous songs by Ty Dolla Sign include "Paranoid", "Or Nah", and "Blasé." "FourFiveSeconds" by Rihanna, and "Psycho" by Post Malone, which was his first track to hit number one on the Billboard Hot 100.
| Ty Dolla Sign Car Collection | Prices(USD) |
| --- | --- |
| Porsche 911 Turbo S | $200,000 |
| Lamborghini Aventador S | $417,826 |
| 1964 Chevy Impala | $45,000 |
| 1967 Mustang GT 500 Eleanor | $200,000 |
| Lamborghini Urus | $300,000 |
Ty Dolla Sign Net Worth
According to the sources Ty Dolla Sign's net worth is estimated to be $5 million as of 2021. The majority of his wealth is because of his contribution to music and Aside from being a successful rapper, Ty Dolla Sign is also a member of the production team D.R.U.G.S. He has also appeared in the Comedy film "Mac & Devin Go to Highschool" in which he played the role of a Smoker.
1. Porsche 911 Turbo S The rapper uses this dazzling Blue Porsche 911 Turbo S for his daily commute in downtown and the city. This amazing car produces 640Bhp of max power and the supercar costs around $200,000 USD.
2. Lamborghini Aventador S
This has also been featured in one of his music videos. Blue must be the singer's favorite color because his Aventador S is also painted in Blue. This Aventador S was used in his music video 'expensive' featuring Nicki Minaj. This world-famous supercar is also expensive as the song's title which costs around $417,826 USD.
3. 1964 Chevy Impala
The most favorite car in Ty Dolla Sign Car Collection is the vintage beauty 1964 Chevy Impala. He has also said that in an interview that he will love to ride Impala any day over any Porche. The classic 64 Impala at the time of launch was priced at around $3000 but if you will go to find this car in well condition now, then it will be available for somewhere around $45,000.
4. 1967 Mustang GT 500 Eleanor
This Mustang GT which he owns has a hefty price tag of $200,000. The car is painted in Red color with the signature White strip cutting it from the middle of the hood.
5. Lamborghini Urus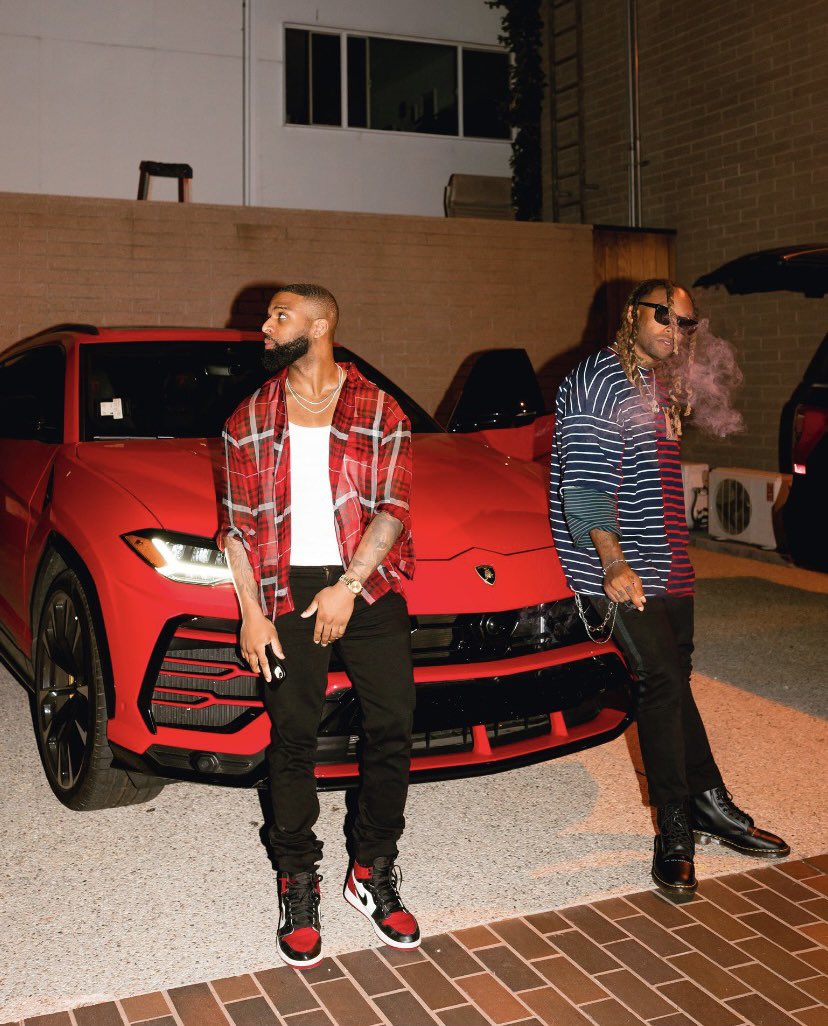 Many agencies have spotted Ty Dolla Sign with the Red Lamborghini Urus which he probable owns. This is among the most expensive SUVs around the world which costs about $300,000. Urus is just the beast under the Lamborghini logo it produces a max power output of 641Bhp with 850 Nm of torque.