A bike modification enthusiast would love this chrome Royal Enfield GT 650 Cafe Racer with the custom FF650 Cafe R full fairing kit. The kit, designed by Faridabad-based MK Designs India, is bolt-on and requires no welding, grinding, or drilling in any part of the bike. These easy-to-install kits turn the GT650 Cafe Racer into a showpiece that's sure to turn heads on the road.
The first thing to mention about this kit is that it is completely road legal. It comes in an appealing colour scheme, with the tank being Glitter & Dust (Chrome) with gold detailing at various points. The round headlamp maintains the bike's retro style, but the short tail section embodies the Cafe Racer vibe. The chrome-plated twin exhaust pipe is very flashy. One cannot deny that the bike appears heavily modified and certainly not something you would encounter on the roads on a daily basis.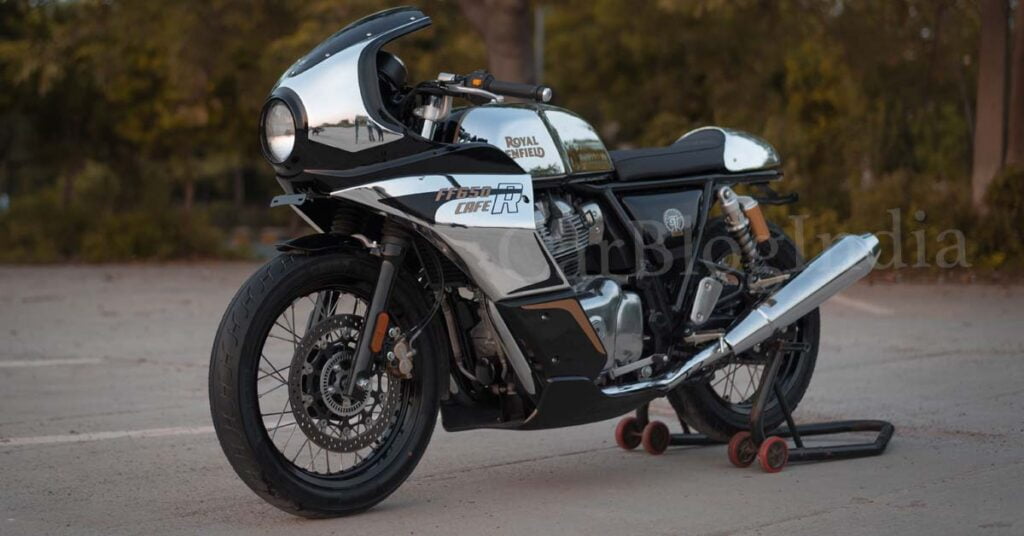 Also Read: Bulleteer Customs' 500cc Royal Enfield Nautilus Cruiser
Other key features and specifications of this unique construction are:
The handle has been lowered by 25 mm to give it a more aggressive and track stance.
The Full Fairing FF650 Kit includes headlamp fairing, side panels and an underbelly pan with a custom headlamp 5.75″.
Thee is the Cafe Racer seat and cowl XL.
The rear subframe (Shorty Kit XL) has been chopped and reduced in length to match the seat length.
There is also the option of an LED tail light strip with turn indicators.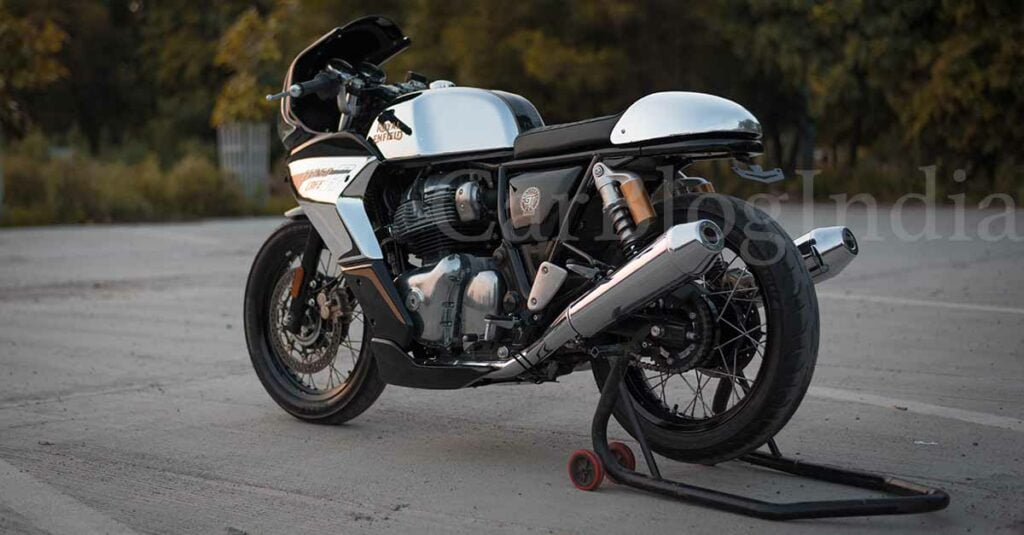 This kit costs a reasonable Rs 37,990 and is simple to install using a bolt-on method. The underbelly pan has a generous 170 mm ground clearance. The designers claim that the kit improves the motorcycle's aerodynamics and engine ventilation. What are your thoughts on this professional and comprehensive fairing kit?
Also Read: Meet The Madras Customs Yamaha FZ Scrambler
Ludovic Lazareth's Custom-Made Yamaha R1 Street Edition