A Mahindra Bolero is converted into a studio apartment in this short video clip. Yes, you read that correctly! Nowadays, an increasing number of people modify their cars to fit their lifestyles. Many people enjoy taking road trips in their cars. As a result, adequate modifications are available in the aftermarket, of which this is an excellent example. Let's take a look at this one-of-a-kind Bolero with a studio apartment inside!
MIHIR GALAT uploaded the video clip to YouTube Shorts. He takes us on a tour of this one-of-a-kind Bolero. It has over 50 exterior lights and multiple pressure horns installed. These are taken from various trucks in our country that we hear on the highways every day. It should be noted that pressure horns are illegal in most parts of the country. As a result, you must ensure that you are familiar with the rules and regulations in order to avoid heavy fines and challans.
Mahindra Bolero With Studio Apartment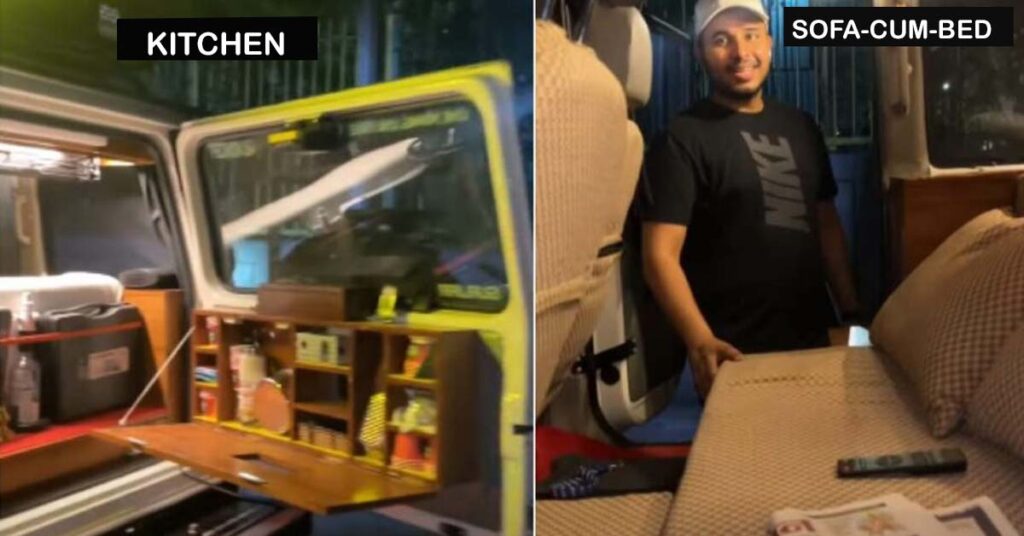 Also Read: Mahindra Thar modification: Court Fines Rs 5000 And Declares The Changes To Be Illegal
The most captivating and impressive aspect of this Bolero is its studio apartment-style interior layout. A fridge, a music system, a sofa-cum-bed, curtains, a kitchen cabinet with drawers and storage space, a portable gas, folding tables, and other amenities are provided. All of this contributes to the SUV's ability to be taken on a road trip to any part of the country without incident. It is essentially a one-room apartment with a kitchen. As a result, this beast Bolero could be your ideal companion on long-distance journeys.
The price of this studio apartment-style arrangement is not disclosed. However, it can be argued that installing this setup does not appear to be prohibitively expensive. But it's the way everything has been arranged in the cabin that really stands out. Also, before making any modifications to your Mahindra Bolero or any vehicle, make sure to consult with the local RTO. The majority of car modifications are illegal in India. What are your thoughts on this unusual setup?
Also Read: Mahindra XUV700 With Luxury Interior Modification