Here in the post, one will get to know about the runway 34 cast cars. There were big stars like Amitabh Bachchan and Ajay Devgn featured in the blockbuster. It was an excitement to see even youtube creators like Carryminati making a Cameo appearance in the movie. The movie was exciting and here the cars owned by every actor are mentioned.
| Bollywood actors | most expensive cars |
| --- | --- |
| Ajay Devgn | Rolls Royce Cullinan SUV |
| Amitabh Bachchan | Rolls Royce Phantom |
| Rakul Preet Singh | Mercedes GLE |
| Boman Irani | Audi A8 |
| Ajey Nagar | Toyota Fortuner |
1. Ajay Devgn
The actor played the role of a pilot who saved the lives of many people. He has a lot of cars in his collection from an Audi Q7 to a Rolls Royce Cullinan. The Rolls Royce Cullinan is the most expensive car in his garage. Many people dream of buying a Rolls but only can buy it. Ajay Devgn is one of those who bought the car. He owned several cars like a Mercedes S-Class and a BMW Z4 Convertible. The actor had even driven a Mclaren sportscar in the movie during his Dubai story plot.
Also Read: Rolls Royce Cullinan Owners Of India
2. Amitabh Bachchan
Many of us know the actor by the name of Big B. The actor played the character of Narayan Vedant in the movie. His car collection drives many car enthusiasts very much crazy. Several cars like Bentley Continental GT and the Rolls Royce Phantom are present in his garage. Amitabh Bachchan even owns a car like a Ford Prefect 150 Vintage car which represents his love for cars.
Also Read: Amitabh Bachchan (Big-B) Car Collection
3. Rakul Preet Singh
The female lead actress owns cars like Land Rover Discovery Sport and Audi Q3. Her most expensive car in the collection is the Mercedes GLE. The Mercedes GLE comes for 95 lakhs. She is constantly active on her Instagram and keeps posting a lot about her lavish lifestyle and car collection. One gets to know about this through her social media channels.
Also Read: Rakul Preet Singh Car collection
4. Boman Irani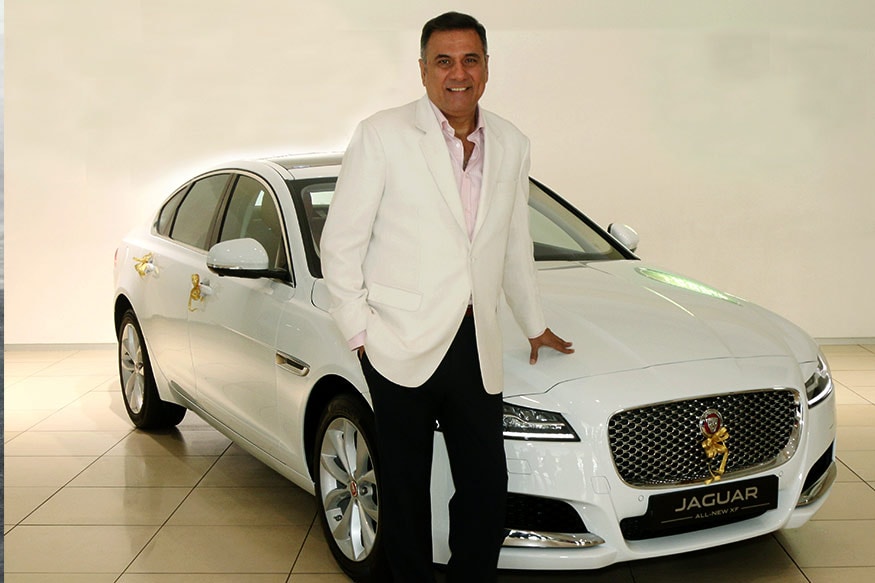 The actor played the role of the owner of Skyline Airways company. One knows the actor well for his performance in movies. The majority of celebrities have an attraction to British and German luxury cars. He owns several vehicles like the Jaguar XF and BMW 5-series. The Audi A8 is the most expensive vehicle in his car garage. Boman Irani paid nearly 1.58 crores for his Audi A8. He even has a Mercedes E-Class in his car collection which is a preference of many Bollywood stars.
5. Ajey Nagar
Ajey Nagar has a well-established youtube channel Carryminati. He is well known as a roaster and a Rapper. The Youtuber has made a Cameo appearance in the movie. Ajey owns a Toyota Fortuner as he doesn't have a big car collection. His dream is to surely buy expensive sportscars.
Also read: Indian Gamers Expensive Cars Collection