American Rapper Trippie Redd Cars and Net Worth
Rapper and Singer Trippie Redd's car collection has only two cars. But he has customized his Corvette V8 Convertible and Bently Bentayga which makes it an amazing collection.
Michael Lamar White II, known professionally as Trippie Redd, is an American rapper and singer-songwriter. Trippie Redd's singles "Dark Knight Dummo", featuring Travis Scott, "Taking a Walk", and "Topanga", all reached the BillboardHot 100. Most recently, his third studio album Pegasus (2020) reached number two on the Billboard 200.
Trippie Redd Net worth
In July 2019, Trippie claimed to CNW that his net worth is actually $16 million. Also, he has bought a home for his mother for $300 thousand.
More Reads: Cardi B's cars| American Rapper Cardi B car
| Trippie Redd Car Collection | Price (USD) |
| --- | --- |
| Corvette V8 Convertible Widebody | $1,00,000 |
| Bently Bentayga | $3,00,000 |
1. Corvette V8 Convertible Widebody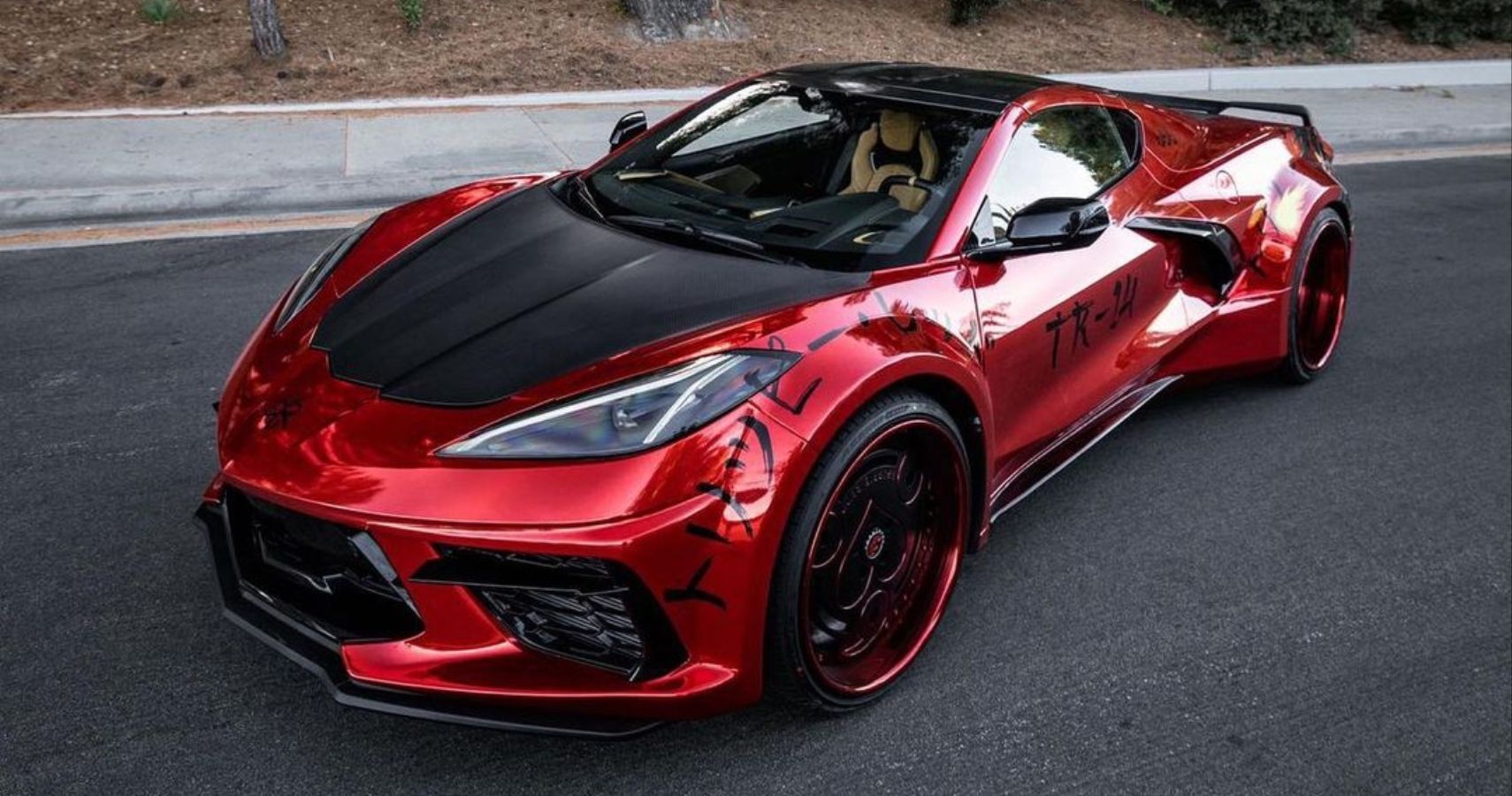 Trippie has customized this car by himself painting it in chrome red color and has forged wheels designed by Trippie. The car has been painted all over with a lot of animes and drawings. He has also put the led light under the hood and inside the car to look cooler and show his universe. The Corvette V8 Convertible Widebody normally costs $70,000 but after all the work done on it, the car can cost somewhere around $1,00,000.
2. Bently Bentayga
He has Bently Bentayga SUV which is also customized by him. The rapper has painted this car in yellow and also drawn paintings and animes on the car. The normal price of Bentayga reaches $250,000 but Trippie's car can easily go up to $300,000.