This YouTube video from the Fast Family shows a scene from Fast & Furious 10 that looks suspiciously similar to the Dodge Charger EV. The electric Dodge was announced a few weeks ago, but there are few details available. However, it is entirely possible that they created a special version of the EV just for the film. This is not an unprecedented occurrence. There have been numerous cars created specifically for film. However, this could be the first time we see the actual product, which is set to be released more than a year from now.
The video captures the entourage of vehicles being transported to the shooting location. The EV is seen being driven on the road in the first half of the video. By the end, however, a truck is seen transporting it, along with some other vehicles, to the location. Nonetheless, it gives us enough time to conclude that this is the Charger EV that car enthusiasts have been waiting for the longest time.
Also Read: Iconic Cars In Fast And Furious Movies
The front profile maintains the iconic muscle car look that we have come to know and love over the years. In addition, there are modern bits indicating that it is an EV from the 2020s. An LED strip runs across the width of the face, forming a rectangular ring. The long hood and sturdy bumper are still present. This design pattern is carried over to the rear with the rectangular ring containing an LED brake light strip.
Dominic Toretto's First EV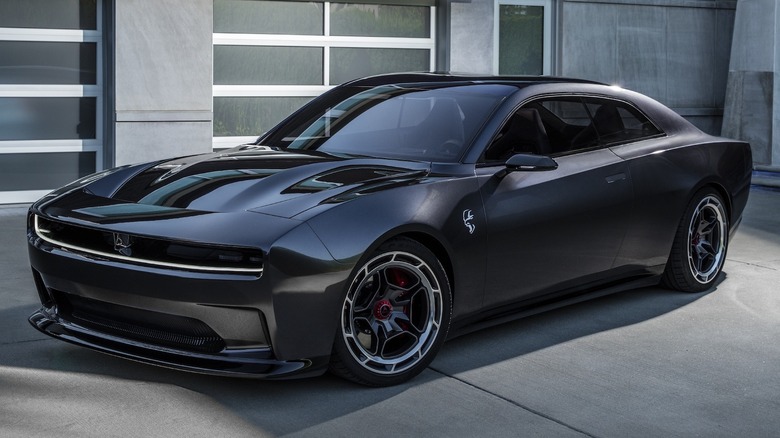 Overall, the vehicle's demeanor is consistent with that of the Charger. It has a vintage structure, old school alloys, a long body, and a low-slung silhouette, among other things. People will be even more interested in the EV now that the film has received so little attention. It will also be the first time that lead character Dominic Toretto is seen driving an EV. Given his penchant for the Charger, it's only natural that he'll opt for the same vehicle again. However, a significant difference arises from the powertrain. What are your thoughts on the matter?
Also Read: Michelle Rodriguez Car Collection | Fast And Furious Star Michelle Car Collection
Coolest Cars From Fast And Furious 9