Kawasaki has finally disclosed the features of its new electric bikes, the Kawasaki Ninja e-1 and Z e-1, based on the ICE Ninja and Z series, after more than a year of teasing.
Kawasaki Ninja e-1 Design
In terms of design, both electric motorcycles are inspired by their ICE counterparts. However, you can find out more about that in our earlier story.
Kawasaki Ninja e-1 Specs
Surprisingly, these new bikes will be equivalent to 125cc petrol-powered motorbikes rather than high-performance EVs. Both electric motorcycles claim a top speed of 99kmph thanks to a 5kW motor and a detachable battery pack. The EVs will have two ride modes, Ride and Eco, as well as an e-boost mode for short bursts of extra performance.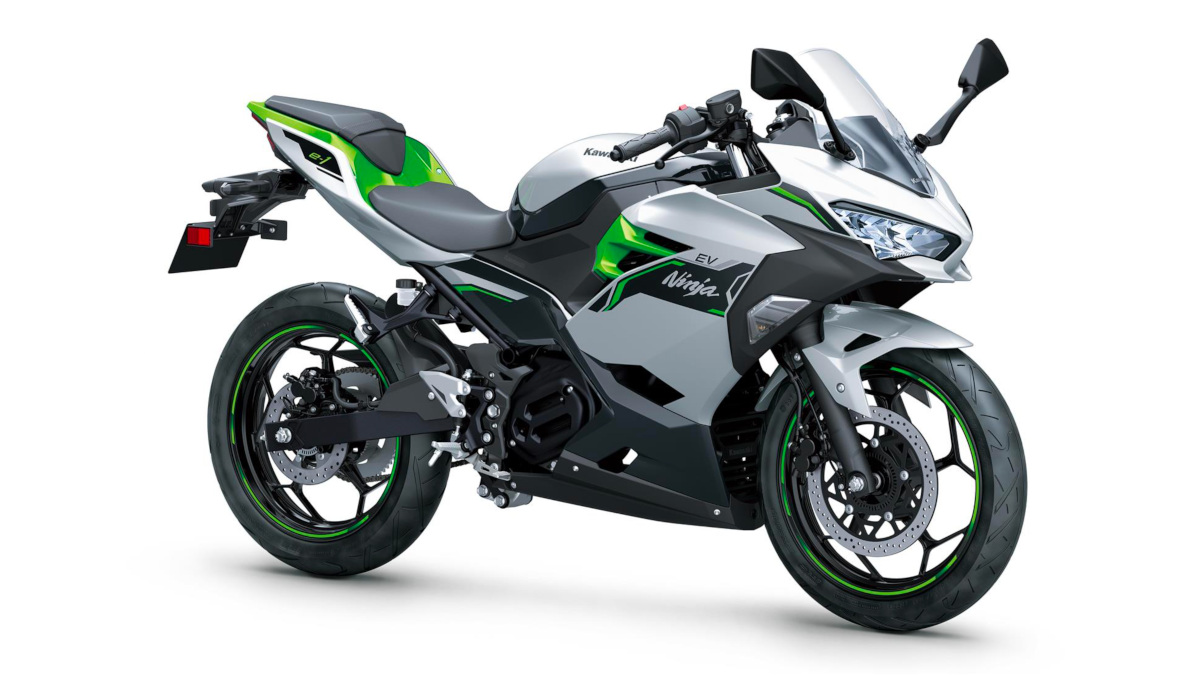 Kawasaki Ninja e-1 Features
In addition, both e-bikes have a reverse mode, a stroll mode, LED lighting, a TFT dashboard, and smartphone connectivity. While the battery capacity and claimed range have yet to be released, we do know that the bikes will have a dual detachable battery arrangement.
The most important thing to remember is that the Ninja e-1 and Z e-1 will be available in the United Kingdom in October 2023. However, the plan to launch these motorcycles in India is unclear, and we can only hope that Team Green can electrify our streets as well. We have electric options till then, such as the Ather 450X, Tork Kratos, Revolt RV400, and Ultraviolette F77.
Also Read: Electric Two-wheeler Launching This Year
Ducati Hypermotard Spied For The First Time