Many people may be surprised to learn that the diesel price in Dubai, UAE has now risen to the same level as in New Delhi, India. Many people believe that because there is so much crude oil accessible in the Middle East, fuel prices cannot be high. However, as evidenced by the most recent fuel costs in Dubai, this is not totally correct. Diesel is now priced at 4.14 AED (Rs 89.16/liter) in Dubai. Diesel is now priced at Rs 89.62 a liter in Delhi and is even cheaper in some areas. The worldwide crude oil price increase has impacted nearly every country on the planet. 
Price Of Diesel In Dubai Over The Years
In August 2015, the UAE (United Arab Emirates) adopted fuel price deregulation. Its long-term goal was to reduce fuel use and boost the use of public transportation. And it served the UAE well for an extended period. However, the present global crisis has resulted in widespread increases in fuel prices. The pattern of growing fuel costs since January 2022 is astonishing. In comparison to January, when the diesel price was Dh2.56 per liter, the price jumped to a stunning Dh4.14 per liter in August. This is a massive 62 percent increase in just 7 months.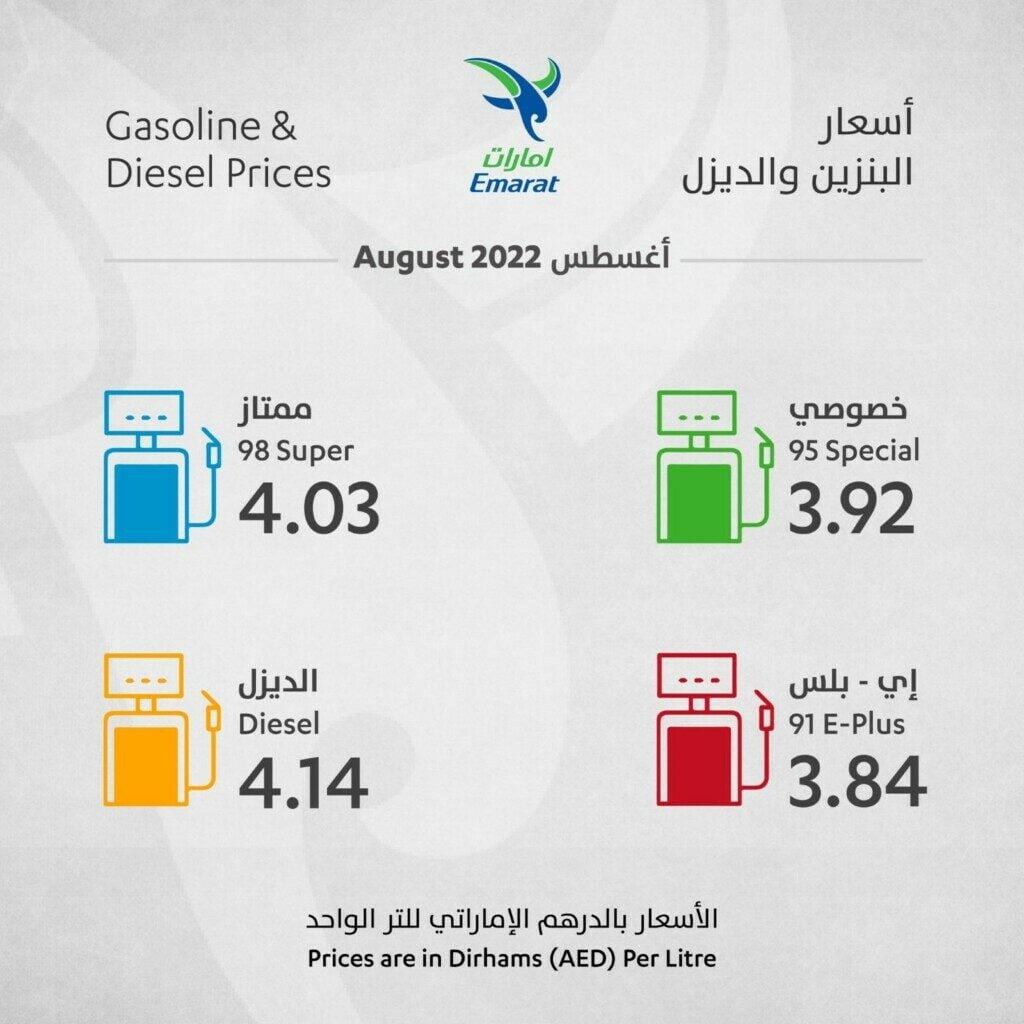 Diesel Price In Dubai And Delhi
Dh4.14 is equivalent to Rs 89.17, which is the current price of diesel in Delhi. This is the worldwide picture that is unfolding as a result of the Russia-Ukraine crisis. There are few countries that are unaffected by the war, particularly when it comes to fuel prices. Almost every country's inflation and industrial output are influenced by global crude oil prices. A rapid increase in fuel prices generates major problems for the general populace.
That is why the global automobile industry is looking for alternatives, which is where electric vehicles come in. However, mass adoption is not as common due to a severe lack of infrastructure and costly initial expenses. However, if conventional fuel prices continue to rise at this rate, we may be forced to switch to electric out of necessity rather than choice.
Read More: 5 Best Supercar Worth Million Dollar
Car Sales July 2022 | July 2022 Car Sales In India