Singer Playboi Carti Car Collection, Lifestyle and Net Worth
Playboi Carti car collection has 5 cars which are estimated to be $1.3 million which includes Lamborghini Huracan, Ferrari 488 GTB, Mercedes G550, Rolls Royce Cullinan And Ripsaw EV2 Tank.
Jordan Terrell Carter knew professionally as Playboi Carti is an American rapper and singer-songwriter. He is recognized for his experimental musical style, gothic fashion, and mysterious public persona. Carti gained mainstream attention in 2017. After his debut mixtape was released in April 2017 and included the Billboard Hot 100 charting singles "Magnolia" and "Woke Up Like This".
Carti released the 24-track album in December of 2020. "Whole Lotta Red," which was at number one on the US Billboard 200. Guest performances on the album included Future, Kanye West, and Kid Cudi.
More Read: Lil Durk Car Collection | Lil Durk Cars, Net Worth and Lifestyle
Playboi Carti Net Worth
Playboi Carti's net worth is estimated to be around $9 Million. And out of that the massive chunk of his net worth was earned in 12 months. Playboi Carti was named one of the highest paid singer in hip-hop.
1. Lamborghini Huracan
Carti's Car collection has a amazing supercar by the Italian automaker The Lamborghini Huracan. The car uses a 5.2 L odd-firing V10 engine which generates 620Bhp. This car was gift for him from his girlfriend Iggy Ozela. The gift cost her around $260,000 USD.
2. Rolls Royce Cullinan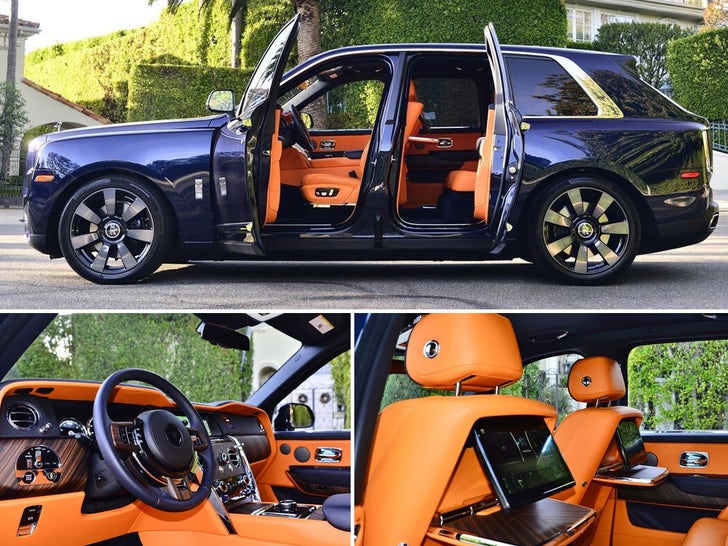 Playboi Carti also owns a one of the most luxurious SUVs around the world the Rolls Royce Cullinan. The SUV costs around $400,000. Carti has shown this car with its star roof in many Instagram stories and videos. The Cullinan is powered by the Rolls-Royce 6.75-litre V12 pumping out 563bhp of power and 850Nm of torque.
More Reads: Kevin Hart Car Collection | American Actor Kevin Hart Cars and Lifestyle
3. Mercedes G550
Playboi Carti bought this in matte black and paid around $150,000 for this one. The car has power output of 416Bhp and 0-100kmph in 4.4 sec thanks to the 4.0L turbocharged V8 engine. The G 550 is an icon of capability and pure design.
4. Ferrari 488 GTB
He also has a white Ferrari 488GTB for which he has paid around $270,000 USD. Ferrari 488 GTB is the top model in the 488 lineup. This variant comes with an engine putting out 660 bhp @ 8000 rpm and 760 Nm @ 3000 rpm of max torque. The car can reach to the top speed of 360kmph and 0-100 can be done in 3 sec.
Hot Read: Khloe Kardashian Car Collection | Car Collection Of Model Khloe Kardashian
5. Ripsaw EV2 Tank
We are not sure that he owns the one but we have seen him with the tank for plenty of times. We doubt that Kanye gifted this to him just like gifted it to Chris Brown. This tanks costs between $100,000 to 500,000 USD, but we cant gusse the correct price, cause we don't know how he has customized it and which variant he owns.