A brand new Tata Nexon crashes into parked bikes in a society shortly after delivery in this video. Nexon is a popular compact SUV in our market that has been selling well. Its full 5-star safety rating is a big reason why people are flocking to buy it. In this case, however, the SUV's build quality was put to the test minutes after it was taken out of the showroom. Here are the specifics.
Prateek Singh uploaded the video to YouTube. He continues to post such content in order to educate Indian car buyers on the importance of purchasing vehicles with high safety ratings. This incident was reported in Mumbai. CCTV footage shows a brand new Tata Nexon driving into a colony. It has a garland on the bonnet, indicating that the delivery ceremony was only a few minutes ago. However, this dream day quickly turned into a nightmare when the driver inadvertently pressed the accelerator rather than the brake inside the parking space.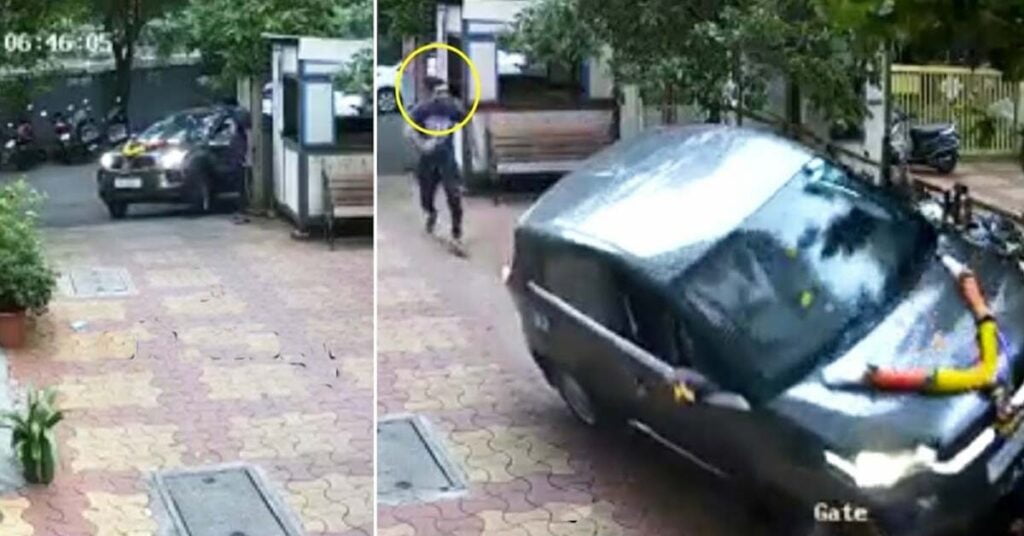 Also Read: Accused In BMW Hit & Run Case Tries To Escape To Dubai, Arrested At Hyderabad Airport
There were a lot of bikes parked there, as seen in the video clip. As a result of the force, the SUV collided with all of the bikes and even ran over a couple of them. The man who opened the SUV's entrance gate is seen running toward the car, but it is too late. What happened after that is not captured in the video. Nonetheless, we can safely assume that the driver was unharmed because the speed was not excessive.
However, a few motorcycles that were run over by the SUV must have suffered significant damage. The driver appears to have been a novice, based on the evidence. It is a common mistake made by many new drivers in which they panic and hit the accelerator suddenly. We can only hope that this Nexon was not severely damaged and that the driver learned the lesson of never driving alone if you are a beginner for even a second. What are your thoughts on this?
Also Read: Mercedes-Benz GLC Breaks Tractor Into Two Part After High-speed Collision
Mercedes-Benz To Send Cyrus Mistry's GLC Data To Germany For Further Investigation